D-CAM Enterprises is a locally owned and run engineering and fabrication business.
The owner Dick Campbell has been working in this line of work for 32 years and brings a vast amount of varied experience to the job.
D-CAM Enterprises employs quality and consciences staff who also bring many years of experience.
D-CAM Enterprises prides itself on being able to tackle the job that is a little different and awkward. We will work with our customers to try and achieve the outcome that will suit their needs. No job is too big or too small.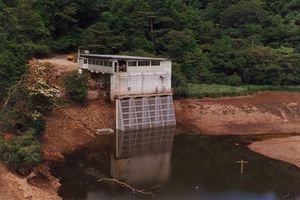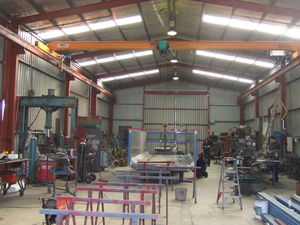 All of our work is of the highest quality and is guaranteed.
The type of work that we do includes:
Structural steel work
Repairs of cast iron and steel
Both MIG and TIG welding of aluminium and stainless steel
Repairs and alterations to semi trailers and body trucks
Repairs to aluminium tippers
Fabrication of bisalloy and standard 250 grade tipper bodies
Fabrication of bulk potato handling bins
Hydraulic self unloader bulk potato bins
Box tippers
Fabrication or grain bins
Fitting of roll tarps
Repairs to multi deck stock crates
Repairs to aluminium irrigation pipes
Lathe work
Milling work
Onsite repairs including mobile welder etc
Earthmoving and logging equipment repairs.
General mechanical repairs
Harvester canopies
Elevator repairs and modifications
Shed construction and extensions
General repairs to agricultural machinery
As you can see we are a very versatile business.